The trend in SEO has taken a long leap. The SEO game, long typified by rapid change & flexibility, is now going through transformation. Those SEO techniques once well thought-out to be crucial yet best practices in the industry are now gradually becoming ineffective, and may serve to smash up overall online exposure. Tags, Meta Keyword, Article Syndication, and Anchor text have fallen from the grace and now are tactics, which should be kept at bay.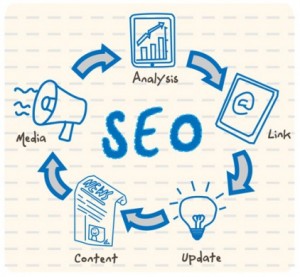 As we have moved into another year, we have determined to shed light on what SEO techniques as well as practices will help boost traffic of your site in 2014. Below are the areas we suggest you to focus on so as to revamp your SEO efforts & make certain your brand has killer online exposure.
Content Creation: When we talk about the reality, then Google ranks content, not the companies. Likewise, when users perform a specific search on a search engine, they look for the answer of their queries, and Google provides them with the best, most important answers possible. The more in-depth the answer is, and the more better-quality it is in relation to the parallel answers, the more helpful it will be for the end user.
If you create content that Google thinks of is useful and relevant, definitely it will rank better in the SERPs (Search Engine Result Pages).
Content Advertising: The content that you create should not be isolated but should be promoted well to reach more audience. In the recent landscape, given below are the most excellent methods you can implement to promote your content.
• Social Media: Use your social platform like Facebook, Twitter, Google Plus, LinkedIn and others to spread out your content. In order to extend its impact, take part into social sharing, commenting & other types of engagement.
• Outreach: With your content offerings stretch out to eminent bloggers as well as other influencers related to your industry. Even you can take help of blog directories to identify these people and bloggers.
• Paid Advertising: Yo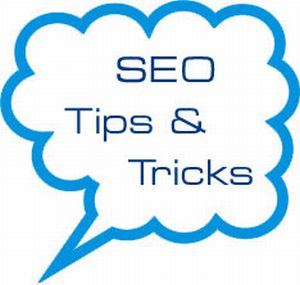 u can leverage a number of paid advertising options to promote your content like Facebook Ads, Promoted Tweets, Paid Search, StumbleUpon Paid discovery, LinkedIn and so forth. Best of all, investing in paid search or advertising can draw great results, often at affordable price.
• Public Relation: While reaching out to large customer base through eminent loggers and influencers can be highly effective effort, traditional PR placements in trade & common interest publications are highly praiseworthy way to promote your content.
Conversion Optimization: It is quite important as it can boost the return on your investment, and converting a great percentage of traffic is most reasonable than drawing more visitors. The conversion optimization focuses not just on drawing more visitors to your site but capitalizing on existing traffic by influencing visitors to take a desired action.
Amongst other aspects the Conversion Optimization includes:
• Crystal clear message to let customers understand the value on the offer
• Offering right content at right time
• Eradicating problematic aspects and features
• Paving an effective path all through your sales channel
• Determining the right facets to gain insight into to advance improvements which can help you to secure right types of customers, slower your cost per acquisition and maximize your profits.
Provide Excellent User Experience: Website usability & user experience is something that plays key roles because Google uses data to decide how customers or end users interact with websites, and it let them know the quality of the site.
These two key features act as indirect influences on the success of search engine ranking as visitors who get a positive experience are more likely to share, bookmark and re-visit the site, all of which improve the performance on search result pages.
So focus on creating a user-friendly, easy to understand site that provides relevant information & delivers notable content.