E-Commerce Site Optimization
Looking to drive revenue from an e-commerce website?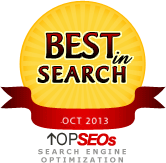 Ecommerce Website Optimization for the search engine is even at the best of times a very tricky endeavor. It is mainly because e-commerce websites have product catalogues and such database driven pages driven by ecommerce software are not search engine friendly and thus get penalized in the search engines.
The problem with e-commerce websites:
Search engines employ software programs known as "spiders" or "crawlers" to index website pages. But the pages like unlinked documents and dynamic pages created on the basis of databases (web-based catalogues), are virtually invisible to these software and thus such pages are almost a non entity on search engines rankings (SERPs).
If it seems that this prejudice is yours too, its time you relax, for at iSearch Solution we have solutions exclusively meant for ecommerce websites optimization.
How we do it?
We do this by using proprietary software that has the capability to crawl and spider ecommerce websites to generate search engine friendly versions complying with all the search engine algorithm guidelines.
Moreover, our ecommerce website optimization solutions would make sure that all the dynamic pages derived from the database are found, indexed and listed.
By perfectly optimizing every product and product category page pertaining to your online catalog, we guarantee top rankings on all your important industry keywords.
This way we ensure that you get there is maximum targeted traffic for your website, which in turn would mean the conversion ratios of your e-commerce also increase exponentially.
get in touch with us today, for quality ecommerce website optimization.
Interested? Contact Us