Gone are the days, when websites used to strut on the online ramp flaunting the black hats (SEO techniques). Now, the forehead of show-organizer Google has got streaked with pearls of sweats. The anxiety has started hovering over its mind witnessing the ceaselessly increasing complains of audience. And the consequence? It has ordered all the websites to sport White Hat by letting the Panda and Penguins out of its magic wand.
No doubt, black hats have been successful in helping a large number of websites to catch the attention of target audience in a jiffy. But, now Google has commenced its drive to detect the websites without white caps. It is imposing penalty on blacky websites in form of putting them stand on the tail end of the line or throwing them out from its online opera.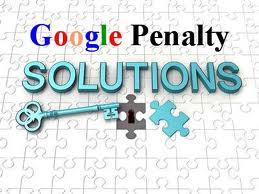 Let me spill beans from these black and white caps guys! In fact, black hat are the SEO techniques, which were in existence for a long time. Websites used to employ them for getting the higher search rankings. Some of these techniques include keyword stuffed content, invisible text, doorway pages, un-natural link building, excessive reciprocal links and so on. But, now, these techniques are considered unethical and deceptive thus bringing only short term gains to websites.
If, you are among those, penalized by Google for wearing the black hat, then it is recommended for you to avail the Google Penalty Recovery Services from us pretty soon. The dumping of old one to wear the whity is not so easy, as it seems. It requires the careful and time consuming planning along with proper implementation.
Our Google Penalty Recovery Services are rendered by the team of professionals, who are enriched with years of experience in the domain of Google penalty. These guys hold specialization about the Google Panda and Google Penguin updates, which have brought countless websites losing their high ranking in search engine all of a sudden.

iSearch Solution team thoroughly analyzes your websites to detect the features of black hat, which has irritated the Google. For the same, Google Penguin & Panda Recovery Audit is conducted by us. We remove the over-optimization and cupcake effect, which have come under the scanner of Google Panda. Following the Google's Penguin updates, we also eliminate all the shallow, duplicate and poor quality content from your websites and replace the same with original and high quality content. We also make sure that your site does not contravene any other guideline and algorithmic shifts.
It is not just enough! Our Google Penalty Recovery Services also encompass of restructuring of whole website by removing the un-natural links, excessive reciprocal links, hidden links etc. After removing all the traces of black hat, we make your website sport the white hat.
After that, we send the Reconsideration request to Google to explore our efforts. Google team meticulously reviews the website, which takes a long time of several weeks due to manual investigation. If Google finds that now your website is really flaunting white hat, it welcomes back it to its platform.
Hurry up guys! Let your website recapture its ranking and audience by making it put on the white hat just now!