E-commerce business is flourishing in India and other countries at a much faster rate. To make services and products easy to access for the general population, mobile plays an important role. Today, many companies are offering Mobile Application Development service to their customers and iSearch Solution is one of them. This industry, in the last 10 years, has increased by leaps and bounds and is changing the nature of the business. With the rapid development of digital devices all across the world, it is call for mobile app developers to write different versions of the same application so that it can be used for different platforms.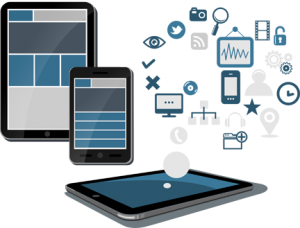 Undoubtedly, in this fast and competitive market, you just have a few minutes of time to impress the users/visitors with the app that they have designed for the mobile devices. It is true that app designing have left a strong impact on the overall performance of the app. primarily, the design for UI, the user interface will have a strong effect on navigation, presentation of the content, graphics, features and hardware access.
So, before a Mobile app developer starts working on the design for the mobile app, there are 7 basic factors before designing User Interface (UI) for mobile that should be considered for the better usability and performance:
1. Important to Identify Primary Users
It is very important for a mobile app developer to identify the primary audience that is targeting for the app. This should be done before the writing code for the app. The UI design should be in synchronization with it and this should easily solve the problems without increasing further complexities.
For e.g.: When customers visit the website for hassle-free online shopping, they simply want certain things at the first sight, the images in high resolution, easy checkout process with a quick summary of the order placed along with payment methods and other needed details.
2. Vital to Optimize User Interface Flows
Optimization is one thing that should be considered when designing an app for the mobile device. To ensure customer's time is not wasted, the flow from one screen to another should be properly optimized. In absence of this facility, the users start searching for another option. So, to keep the user engaged in such a way that they should not get annoyed, there should be a provision of some additional screens to keep them busy till the app fetches the respective information.
Relevant content, Videos, Images or Maps are be used for optimizing elements that might prove to be beneficial for making the app faster.
3. Plan Layouts and designs in a Specific Manner
If a mobile developer from a Mobile App Development Company designs same types of layout and design for different mobile operating system, it is surely creates problem. As different mobile will have different mobile operating system, the look of the app should be modified accordingly in order to honor different platforms.
For an instance, Windows, Android and iOS have different mobile operating systems and hence UI should be considered accordingly.
4. Enhance the look of the app using the universal metaphor
Keep the app simple and easy, is the secret of a successful Mobile App Development service from the user point of view. Use some commonly used icons instead of text that will not just save space and will also enhance the overall presentation of the app. Don't use an obsolete icon otherwise new users might will get confused.
For e.g.: Red button is used for recording purposes and symbol of the power button will be same everywhere.
5. Keep a perfect balance between performance and User Interface
Navigation, content display, loading time and other such allied factors are directly associated with the app performance. So, when codes are written for the mobile app, a mobile developer in coordination with an expert and trained web designer should pay attention to it and work accordingly.
6. Utilize Mobile in-built Facilities
There are no doubts that Smartphones are loaded with different features that must be utilized properly. The developed app should be in such a way that users can get maximum benefits from it.
For an instance, high-resolution HD screen in mobile phones gives the images an eye-catchy look at first sight.
7. Keep the screen design visual appearance clean
More the options more will be confusion. Do you agree? When choosing a design, feature or content for the front screen of the mobile, it should not be a messy one. Just the relevant options and important functionalities should be displayed on the screens. For this, a web designer from Web Development Company should always consult a mobile app developer from the Mobile App Development Company for better designing of layouts.
These are just top 7 factors that should be kept in mind, but not limited to; while designing UI for mobiles as either directly or indirectly it makes a big difference in the overall performance of the app. iSearch Solution helps companies implement best-in-class Mobile App Development service that will definitely impact the overall success of the business. A user-friendly design for UI will help target users, market and also the overall performance of the business.