The drastic boom in social media needs no introduction. The boom in social media has laid the foundation of an extensive customer base that companies would definitely like to reach out. In fact, a recent study based on an investigation of more than 500 online marketing as well as media professionals all over the United States, discovered that 64% of them intended to boost their social media costs by as much as 10%, which is itself is a big spending!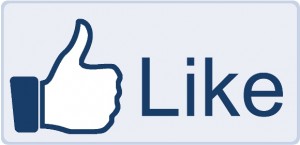 Well, this budget increase makes some sense as social media platform like Facebook has more than 650 million active users and this figure seems increasing year-over-year with a rate of about 26%. While many businesses have made up their mind to leverage this active user growth rate to create a large customer base, there are many left in the industry, who still wonders about the effectiveness of social media ads. There are still some businesses who believe that investing in social media campaigns will curtail their other marketing networks.
Well, the truth is, for social media campaigns these businesses and you don't have to spend money to reach out more customers. You can boost your company's social media presence just by sharing the right kind of photos, texts and videos!
Given are some ways by which you can reach more people on Facebook without spending a single penny.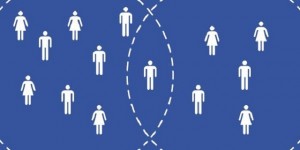 EdgeRank: Facebook users spend the majority of their login hours browsing through their News Feeds. EdgeRank of Facebook is the way to determine if the content that you share is worthy of being placed on the News Feeds of your friends. Mainly there are three key elements that work. These include Affinity, Weight and Time.
Affinity: It is a measurement of the connection between the viewing users & the creator. The close this connection is, the higher the EdgeRank would be.
Weight: It is a measurement of the type of post like photo(s), text & video and its engaging factor. Additionally, the more interaction the post features, the more weight it has. Facebook rushes over reach media such as photos & videos as they have proven the ability to keep visitors engaged.
Time: It is a measurement of freshness & originality. Be regular in your posting & time will ever be in your support. Facebook's EdgeRank declares in with the new & original and out with the old! It means whatever you post on your company's Facebook profile, make sure it is fresh.
Stay Relevant: Steer clear of gambling on topics like religion & politics if they aren't important to your customers. Nobody is fond of a terrible pitch. If it is not according to their interest, soon they will lose interest. Target your viewers and entice them by posting perfect content every chance you get.
Short & Sweet: Keep your posts short and sweet. If you are unable to say it in 250 characters or less, you are definitely shooting yourself into foot as you posts won't obtain as much interactions. Facebook users have heap of posts to go through & have limited amount of time to do so.
Consistent & Regularity is Key: Developing as well as implementing a constant posting strategy for Facebook will keep audiences interested as they will be reminded of your brand & will be capable to have the information they require from you. By maintaining a constant schedule like some of the TV programmes, you will reach more people as well as keep more tuned in.
Know your Audience & Customers: By analyzing your traffic, you can learn a lot about your customers. When does your website receive the most visits? What time of the day and what days of the week does it get higher traffic? Use all these information to figure out when your audience is present as well as most active & plan posts for those periods.
Next time when you share a post, consider these tips and be consistent in your efforts. You can expect a pretty good ROI, without spending a single penny!
For more information on best Seo Company India visit at www.isearchsolution.com