With the propagation of smart devices like tablets, smart phones, GPS & other mobile routing-enabled devices, local marketing has grown ever more significant in recent years. When people on the move rummage around for businesses, they typically look out for directions to the adjacent phone numbers, locations along with other details that increase the significance of data accessibility as well as accuracy.
Facebook simplified the efforts of marketers as well as multi-location brands to make this figure accurate, accessible and available with Facebook Graph Search. The graph Search introduced by the social media giant has already sparkled a surprising level of attention & media coverage, as it stands a good opportunity of being the initial disruptor of conventional search activities.
If we talk about traditional search engines then we find that these return related content from the entire internet, whereas Facebook's Graph Search brings about highly personalized content (search results) from the searcher's own social graph or personal network.
By clicking into a seeker's social graph or social network, this social networking site searches for video pages, photos, places and many other stuffs shared publicly or with shared with the searcher who carries out these searches on Facebook.
This tidal move offers local marketers, multi-location agencies and brands, aggregators, publishers as well as resellers they work with in order to climb into the driving seat and benefit from this huge opportunity. To accomplish this, the marketers will need to get local by maintaining a location page for each of their locations and working with local agents in order to create an engaged local fan-base.
You should keep it in your mind that local Facebook pages contain the potentiality to surpass nationwide brand pages in a number of key aspects when you think about engagement on a particular fan page. iSearch Solution performed a study and collected some stats and found that local Facebook pages obtain five times more selling reach & eight times more engagement as compared to corporate brand pages.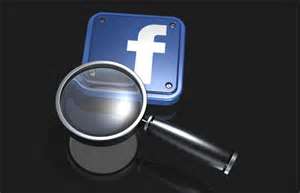 Local pages' content goes viral in higher percentage as it gets appeared in users' new feeds. Fans are more likely to get engaged with location specific content. Hence, the higher level of local relevancy and engagement also give local pages a thumb up when we talk about Graph search.
Whether you are in a pretty good shape in Facebook local marketing tactics or beginning from scratch, you have a great opportunity to capitalize Graph Search. In order to succeed follow these steps:
Ensure claiming Location Pages on Facebook: Keep on managing the traditional corporate pages but also create pages for every location that bind to your corporate page. By using the name, vanity URL, category and info in the 'about' section, users can find these pages easily in the Graph Search.
Remove or Merge Duplicate Listings: Often when users don't come across a location when they search, they create a Place of Facebook that is different from pages, building duplicate listings together with potentially incomplete or incorrect contact info or location. Ensure you check for such duplicate listings and either merge them or remove them.
Make Sure the Location & Contact Information is Accurate: It is obvious to maintain the accuracy of location and contact information. Inaccurate or incomplete contact info or location leads to dissatisfaction and frustration for both existing and potential customers.
Make Local Fan Base: Ensure to make the newly created pages public for each place & incentivize clientele to become fans of your pages through Facebook-only rewards or discounts.
Encourage patron likes, reviews & Check-ins: The best part of Facebook is that it gives relevance to those pages more that receive more likes & interactions. The more interaction and likes your page will receive the more prone to it will be to appear in Graph Search results. You may ask visitors to check in to the places upon arrival. You can arrange for check-in rewards as well as giveaways to intensify customers to check in. Once you get the level of customer interaction you wished for, ask them for a review on the Facebook Page.
Circulate Significant Local Content to Sparkle Engagement: Providing authentic, interesting and location based content to customers can help you get new prospects and repeat page interactions.
Keep up with the Competition :
The competitors are already working to capitalize on their local Facebook existence; marketers who fail to keep pace with this usually are at the possibility of getting left behind. In order to make sure they are keeping up, the marketers should evaluate their page's achievement against their competitors. It offers an easy way to measure the page strengths as well as weaknesses & quickly bring about effective strategy if required. Marketers should also set page-specific goals to meet every month.
On the other side, if you remain inactive on this front then the results could be disastrous. Ignoring this opportunity will severely diminish your page's Facebook Visibility as Graph Search gets momentum.