Social Media Optimization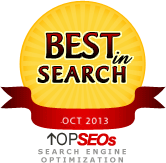 SMO also called Social Media Optimization is the best solution to evaluate as well as to reach out to your potential clients, and connect with them in a social context at their own terms. The basic of the game is that if you contain a profitable interest; do not step into a social community until and unless you can supplement "value" to it.
At the present, the significance of online social media optimization as well as social communities cannot be overlooked by any business. Recently, people's preferences have changed to a greater extent and majority of tech savvy users nowadays prefer to grab updates for the products as well as services they desire through social networking sites such Twitter, Facebook, Linkedin and so on.
The well-liked search engines like Yahoo, Google, Bing, Altavista, Ask etc. still draw considerable numbers of visitors every day through their natural search queries,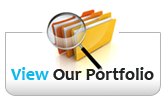 the reality is that emerging status of social media has taken a good portion of online users cut off from these search engines. In social media domain Facebook is still the ruler and is supposed to register more than 2 million unique visitors each day in the United Kingdom alone. This figure represents the impact and possibility of social networking sites over the global marketplace.
How to create your buzz in social media?
Social networking sites feature a prolonged hour of logging status by a substantial number of internet users either for the whole day, or during late nights. To get in touch with these users as well as to draw their interest towards your product and services, it becomes vital that you take the assistance of proficient SMO professionals. The group of veteran Social Media Optimization (SMO) specialists at iSearch Solution Pvt. Ltd. has the proficiency in creating responsiveness and buzz concerning your business in certified as well as other virtual social communities.
We recognize that social media isn't just the game in the domain. Hence, we at iSearch Solution take holistic approach to all your virtual marketing campaigns and ensure that your Social Media Optimization (SMO) campaign merges perfectly with other components of your promotion mix, including search engine marketing (SEM), search engine optimization (SEO) and Pay per Click (PPC) operations.
Our SMO Services:
The featured SMO services offered by iSearch Solution are as follows :
Attracting potential customers to your website & business
Building brand awareness for your business and website
Creating excellence content and making it pass through the social media
Forum marketing by means of participation in online forum discussions
Sharing of videos as well as images on social sites
Escalating your website's linking capacity with high ranking websites
Articles and blog submission, website bookmarking & tagging and press release distribution services


Our Objective : Our main motto is to spread awareness of your brand and business. We strive to extensively leverage fresh and promising marketing mediums to hit their full prospective. iSerach SMO Team always monitors the end result of its efforts so that required changes in approach may be carried out in real time. Our objective of SMO activities is to connect and interrelate longer with the potential social communities so that sufficient buzz and brand awareness could be created concerning your business in social circles effectively. If users will come across your contact details over the social media then they trust and they will have faith on you as well and move towards you to acquire your products and services. That is what the exact aim of our SMO activities.
Interested? Contact Us