Home
&raquo Web Analytics
Web Analytics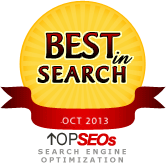 What does Web Analytics mean?
Web Analytics refers to drilling down of raw data about the users' behavior when they are actually interacting with your website to gain useful insights about their actions so that conversion rate may be improved.
Remember that visitors usually do not act the way you think, and may be expecting something quite different from your website than you had thought of. A careful Web Analytics Services of website metrics like bounce rate, abandoned sales, exit pages, conversion rate, page views, unique visitors, low quality traffic etc. is essential to know the key performance indicators (KPI) of the site. Do not be overwhelmed with the sheer volume of analytical that you have at your fingertips, rather pair down the website metrics to a number of manageable KPIs at a time; to understand how exactly your website is reacting to the user's engagement. Special emphasis needs to be given to exit pages,
the pages from where the visitor exited your website without converting. Conversion does not necessary means sale, it actually refers to a desired action of the visitor, be it signing up for a news letter, replying to a query or a call for action. If particular page of your website has high exit rate or bounce rate, then it means either the page is not user friendly, or is not providing the desired information to the user, or may have navigation issues etc.
Web Analytics for business intelligence
iSearch Soulution team has a deep understanding of Google Analytics and other real time analytics software. We analyze the user's behavior and suggest actions for high conversion ratio and returns on investment (ROI). Our understanding of new powerful analytical tools lets us gather useful business intelligence for you. We dig down the data deep enough to know where the users came from, what they were looking for on the site, what resulted in lost sale, and how they found your site.
We provide following prominent services as part of our Web Analytics solutions:
User behavior analysis
Business intelligence
KPI analysis
Exit page and lost sale analysis
Increasing accessibility of web pages
Improved user experience
Navigation and keywords analysis
Increasing your conversion rate
Through careful analysis of the website metrics, we will be able to inform you how your website is performing in terms of marketability, user engagement and product sales. A bounce rate of 40 percent or more means the site is either attracting wrong visitors or isn't designed for good conversion. High cart abandonment rate means the reasons like security features, website design, poor clarity or difficult navigation may have discouraged the user to complete the sales process.
A good buying process should be able to capture some useful personal information about the visitor like email ID, phone number etc. before he goes through check out process. By making web pages accessible to older browsers, new mobile technology and assistive devices like screen readers, we significantly increase their accessibility and hence reduce bounce rate. Our regular Web Analytics Reports will let you know where and who the money comes from, and suggest ways to improve your ROI.
iSearch Solution team does not merely collect data, it smartly acts on it. By enhancing user experience and stickiness of the site, we eliminate bottlenecks in conversion, reduce bounce rate and increase your ROI.
Interested? Contact Us