CMS Solutions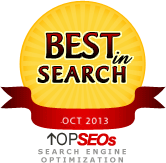 Content Management System or CMS has become indispensible for any website that requires uploading of fresh content on regular basis. An ideal CMS should demand nil HTML programming skills and should be easy to learn and operate. CMS allows the user to upload text, images and videos and also edit them without having any technical programming skills. It indexes all the data pertaining to content of an organization that could be easily searched using keywords or unique identification numbers.

CMS consists of two parts:

Content Management Application : It allows the user to create, edit and modify the content without having any expertise of a webmaster

Content Delivery Application (CDA): It compiles the information to update content on the site
Content publishing, retrieval, indexing, revision control and format management are key ingredients of any worthwhile content management system.
Content is King
Content is clearly defined as king in today's fast paced life where everyone needs instant updates about news, stocks and the world around in their handheld device like smart phones with just a gentle touch of finger. Compelling content will not only enhance users' engagement with your website but will also increase repeat visits by them. If you are able to provide the right information to the user at the right point of time with ease, you multiply the chances of converting him into your customer. This way, your content can lead to enhanced sales and more ROI for you. Meticulously optimized content for highly competitive keywords will help get your website higher ranks in search engine result pages which would help you get more traffic to your website and also more ROI.

Advantages of CMS
Integrated content editing tools
Restricted access to content to registered users only, and authorization for multiple user access and editing rights
Workflow management between the authors, editors and website administrators
Version control to prevent the implementation of clashing changes
Easy image and video uploading process
Option for editors to use content from a single source for multiple applications
Addition and deletion of menus, submenus and content
Media library and exclusive documentation
It is of utmost importance for the website owners to manage the flow of large volume of content in a flawless manner across various online and offline channels. Our CMS will help you manage, control and monitor how your content is traveling in the cyber space.
Our CMS services include:
Web and browser based content creation and modification
User and group management with multiple language support
Content caching and SEO friendly URLs
Content classification into multiple categories and sub-categories, and Mata Data support
Cross website content syndication through RSS
Scheduler for time bound tasks without any human assistance
Hierarchical access rights and dynamic form creation
Extensive reports to measure the popularity of your content
Our content management solution will help you leverage the business value of your multi-media content to the maximum throughout its life cycle.
Discuss your requirements for a customized CMS with a team that feels the nerve of technology. Call us now.
Interested? Contact Us