What our clients say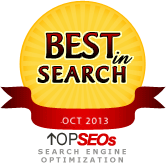 "iSearch Solution took a very challenging request for proposal (RFP) from us with tons of instructions. Surprisingly enough, they pulled it all together very effectively that resulted in a clean and elegant design for our website. We are especially impressed with the booking engine function that allows our clients to custom book their tours with utmost ease. iSearch Team not only created great design for our website but also helped in its web promotion by employing latest SEO tools & techniques."
Mr. Parvez Johal
Founder – WaytoPunjab.com
"We are truly satisfied with the quality of work iSearch team has provided to us since our start of business. They've improved our site's design and development a key feature to attract customers to our products and services. The team spirit they have shows in praiseworthy. I'll recommend their services to others too."
Mr. DK Singh
Founder – Giftalove.com
"Working with iSearch Solution has been one of our most pleasing professional experiences. We had few competitive keywords rankings when we started working with them. Their ethical SEO techniques were effective in getting better rankings for our site on a variety of competitive keywords. Thanks to hard work and professional approach of iSearch Solution team."
Mr. Barry
Larsons Photography
Sacramento, California, USA
"Search engine marketing and e-business has very close relationship and to make a search marketing campaign successful you must have in depth knowledge of online marketplace. You need a partner who can understands your business, do the SWOT analysis and implement accordingly. iSearch Solution Pvt Ltd. has provided me excellent search marketing services from the day one."
Rich Rodgers
Founder - 3DTour.com
"SEO consultants at iSearch Solution are knowledgeable people and most importantly their website optimization techniques get results. iSearch Solution webmasters worked exclusively on the SEO strategies for our site, and were able to secure top rankings for our site on some highly competitive keywords within reasonable time period. "
Mr. Mohan Thakur
Founder - INBvacations.com
"Thanks iSearch Team for creating such a nice website with many useful features for managing tour packages. Any ideas that we had, designers and developers of iSearch Solution expanded them further to make them even better. We are especially pleased to have user friendly features like Deal of the day, Best Deals, Hot offers, photogallery etc on our site."
Mr. Parvez Johal
Founder – WaytoIndia.com
"Thank you, iSearch team, for being such a useful helping hand in designing my web portal! You have such a great team who have capabilities to transform dreams into a live working website. I am very much satisfied with the user-friendly and attractive website that gives users ample satisfaction of browsing. "
Mr. Manish Tiwari
Founder - VertexHolidays.com
Thank you, iSearch team, for being such a useful helping hand in designing my web portal! You have such a great team who have capabilities to transform dreams into a live working website. I am very much satisfied with the user-friendly and attractive website that gives users ample satisfaction of browsing.
Mr. Anand
CEO - HolidaysPoints.com
"After analyzing the results & success that iSearch Solution has achieved for me with their excellent services, I won't consider moving anywhere else for SEO services. Their SEO services have given our site a boost in ranking in various search engines. The traffic of our site has increased tremendously with their services and I highly recommend this SEO consultancy for others."
Mr. Derrik
CEO - Maliresortkohlipe.com
"It is really good to know whatever users search for anything travel related in India, my website tops their listing. The design of the site has lured many visitors to come at our site and collect relevant travel sights in India. The professional SEO work of iSearch Solution has increased the traffic rate of our site and I'm really pleased with their approach."
Mr. Haridas
Operations Head - Indialuxuryvoyages.com
"We searched long & hard to find an organization to work with to design and develop our new travel site. We were pleased when we found iSearch Solution, as this company has clearly the experience to support us in this project.
Their approach to design and search engine optimization services helped us wonderfully to get the site live and noticed by major search engines. The overall experience with this company was exceptional and we happily recommend this site."
Mr. Anand
Sr. Manager - Topindiatourism.com
"A ll I can say for iSearch Solution is "GREAT JOB". We approached this company to help our invoicing related site get top rankings on major search engines like Google, Bing, Yahoo and many others. I must say we got very good results in least possible time. Their team communicated us in very timely manner as well as we were reasonably priced. I would highly suggest them to anyone who is looking for a better ranking for their site."
Mr. Sanjiv Singh
www.invoicera.com
"iSearch Solution is backed by highly creative individuals who are passionate about SEO services. The SEO consultancy features immense knowledge and expertise in competitive marketplace. The consultancy develops new techniques of improving rankings in major search engines across multilingual websites. I highly recommend this SEO consultancy for all as it not only boosts the ranking but also brings desired result in least possible time."
Mr. Chittaranjan
Operations Head - www.nulonindia.com
"We've had the gratification of working with iSearch Solution on various projects over the years. iSearch Solution is always my primary recommendation for people who require reliable service, high quality and innovative, accurate solutions to SEO and web marketing issues. It is the consistency of excellence & the remarkable talent of their professionals that made us choose them to assist our marketing efforts and maintain our ranking on top in major search engines. If you have the opportunity to work with iSearch Solution, take it."
Ms. Sona
Operations Head - Indiangiftsportal.com
"iSearch Solution's site optimization techniques have amplified the number of unique visitors to our site over the past few years. It has made remarkable difference in the growth of our company & business."
Mr. Deng
Operations Head - ccgrass.us
"We are extremely pleased with the position iSearch Solution, SEO company India, achieved for us. We couldn't have done this without their help and effective SEO strategy. iSearch Solution is a remarkable SEO company as well as marketing asset to us & I would suggest them to any business looking to increase and strengthen their online visibility."
Mr. Zack Newman
CEO - www.afobi.com
Interested? Contact Us