Home
» iSearch Solution Team
iSearch Solution Team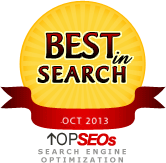 Our team of professional search engine optimizers (SEOs), webmasters, designers, developers, subject matter expert content writers, editors, social media optimizers (SMOs) and business developers work in cohesion to provide you high quality services all the time. We invest in the training of our manpower on regular basis to upgrade their skill sets and to keep them professionally competitive always. We employ newest tools and technologies of the internet marketing industry to provide you high quality products and services. The ultimate aim of iSearch Solution team is increase your returns on investment (ROI) and brand awareness.
Meet the brains behind the success of iSearch Solution Pvt. Ltd.
Deelip Kumar – Founder & Managing Director
A passionate leader with proven track record in Search Industry and is an internet evangelist, having around 16 years of experience in the related industry. At iSearch Solution, he takes care of the new search techniques innovations as well as analyzes trends and business process improvements.
During his professional expertise he has worked for several ecommerce websites, CMS and many others.
Being inspired with the industry innovations and after spending several years in search industry he laid foundation of iSearch Solution in late 2010. He likes to spend his time with blogs, monitoring digital innovators and finding new techniques.
Mukesh Kumar - Sr. SEO
Mukesh's core expertise lies in integrated core promotional campaigns. After spending several years in SEO while nurturing his professional expertise, Mukesh since his joining had led the formation of SEO team. Since then he has worked within the company, in several roles including SEO analyst and Marketing Innovator.
Under his current role he is responsible for SEO management and operations.
Shivangi Mani - Sr. Web Designer
Shivangi Mani is a dedicated Web Design professional who has several years of expertise across latest web designing terms and terminologies. She takes designing related operational accountabilities for iSearch Solution. She plays a significant role in ensuring that the firm continues to bring the level of creative designs our clients have come to anticipate.
Sakshi Ecavade - Content Developer
Sakshi has overall liability for content development, leading and empowering a squad of dedicated content developers to meet the content objectives. Responsible for content creation and overall Brand Management, she brings robust all-round content planning skills to the content team with extensive expertise across a wide range of specialism and domains. Riya's background endows her with a truly blended content creation approach and an in-depth familiarity of diverse keywords and elements necessary to make best in the concerning field.
Interested? Contact Us