Shared Hosting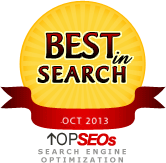 Shared Web hosting is best for small and personal websites. Your site will be hosted on a server whose resources will be used by other websites as well. Each site is assigned a partition in the server on which it resides to keep it separate from other websites. Since you are not using a dedicated server, the costs of shared hosting are considerably lower than the dedicated hosting. It is an economical way of hosing your website as the cost of maintenance and running of the server is shared by many other users.

Graphical user interfaces called Control panels like cPanel, Plesk, DirectAdmin etc. are normally used in shared hosting that allow you to install plug-ins, widgets, manage email
accounts and add, remove, edit and modify content on your site. Shared hosting allows you to carry out lot of customization to your website.
Benefits of our shared hosting services:
Control panel for easy administration of the website
Security solutions and anti-virus support
Windows, Java and database hosting
Email accounts and data transfer
Cheap and cost effective plans
99% uptime
Domain registration and website parking service
Multiple domain hosting on same account
Tools to manage your accounts
Easy set up for forums
Automatic data backup
24 x 7 technical support and maintenance
We offer the below three type of shared hosting services to our clients :
Windows hosting
You can choose a bandwidth for Microsoft technologies like .ASP, MSSQL that run on a Windows environment and JSP support as per your business requirements to run various Windows applications.
Java hosting
Our Java hosting path upgrades itself with the changing dynamics of your website and allows you to revamp various applications that may be necessitated as your business grows.
Database hosting
You can safely store your business critical data like MySQL on our shared server whose security and privacy will be guarded by our technical experts who will also prevent its unauthorized access or sharing.
All the issues related to maintenance and smooth running of the server will be ensured by us and hence you need not keep any technical staff for this purpose, which will help in lowering the cost of your web hosting.
To be competitive, you not only need to have a good website but also need its hosting to connect with the cyber world. We will host your website on our server at affordable costs and also help you to get familiar with the control panel so that you can do the necessary changes in your website as per your wish.

Contact us now to have your website hosted in a cost effective way.
Interested? Contact Us