Search Engine Marketing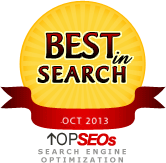 You need to have access to effective tools and latest technology to successfully run your search engine marketing (SEM) campaigns. It requires insightful analysis of marketing trends and constant innovations on the part of webmasters. You need to take a holistic approach to market your products and services online. Your website needs to be user friendly and it should have informative content for the end user.
You need to optimize your website for targeted set of keywords. It requires careful analysis of website dynamics including on-page and off-page optimization, Meta data and navigation. Your website should be user friendly and devoid of any shallow content. Only a carefully optimized website could secure top positions in search engine result pages (SERPs) and our experts at iSearch Solution do exactly this for you to attract more traffic to your website so that you get more decent returns on your investments (ROI) in the long run.
PPC Management Services
Pay Per Click or PPC is a form of online marketing which ensures that your advertisement appears on search pages whenever someone searches for the keywords relevant to your business. However, you will only pay when a visitor actually clicks on your advertisement.
Know More
Facebook Ad Campaign
Facebook ad campaigns allow you to reach out to your customers beyond your fan page. However, often Facebook advertisers commit mistakes that make Facebook rich and the marketers drained out of their money. It requires a certain level of understanding and expertise on the part of Facebook campaign managers to carry out successful ad campaigns on this most popular social networking site. Here are some tips that the advertisers must keep in mind while carrying out Facebook ad campaigns:
Know More
Landing Page Optimization
Success in Pay per Click (PPC) advertising depends to a great extent on the conversion capability of the landing page.
Know More