Email Marketing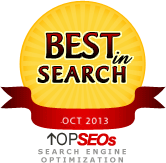 Email Marketing can communicate better with your Prospects
Marketing through e-mail is just about the appropriate move taken to reach your target consumers, both existing & potential. Customers who are interested to know more about your products as well as services & latest offers provided by your company, can find it really useful.
These marketing services through electronic mail are best substitute to direct mailers. Instead of indulging in print selling campaigns & spending big bucks, which wind up in dusty mailbox, you can, at present, combine your advertising efforts of social networking with effective e-mail campaigns. With this tech-age marketing, you can immediately observe who is opening your mails, how many subscribers are forwarding these mails to their friends & which links are being clicked by them.
These types of advertising services even provide social networking buttons including Tweet & Like, so your messages are easier to share with other users. Moreover, you can also track the number of email-addresses bounced your emails & how many users unsubscribed from emails. By using these tools you can easily identify which advertising tools are working & how can you improve your reach to targeted audiences.
With iSearch Solution, you can take your business further by strengthening your consumer relationship, sharing your ideas & increasing your brand identity through email. Our user-friendly tools move you impeccably from building lists & designing e-mails to send messages & tracking clicks and opens.
Our email marketing service includes:
Templates
Social Stats
Email Delivery
Newsletters
Anti-Spam Checker
Contact Management
Facebook, Twitter links
Mobile E-Mail Marketing
Why to prefer us?
We promise to execute your email marketing campaigns better than anyone else in the industry. Our proficient team ensures quality service. Some of our features include:
Top delivery rates
Easy to use
Affordable pricing
Advanced ROI boosting features
Powerful tracking, reporting & analysis tools
We take an entirely holistic approach to help your business to efficiently communicate with your customers and email subscribers.