PPC Management Services
What is PPC?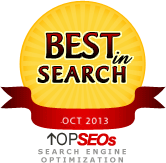 Pay Per Click or PPC is a form of online marketing which ensures that your advertisement appears on search pages whenever someone searches for the keywords relevant to your business. However, you will only pay when a visitor actually clicks on your advertisement.
This is an effective and non-interruptive way of online advertising wherein you draw traffic to your website by engaging with the users who have already entered the buying cycle. Also known as paid search, the purpose of PPC Management Services is to maximize your returns on investment (ROI) by directing your potential customers to the webpage of your site where sales could be made. It enables advertisers to reach to large number of online users in a cost effective way.
Effective PPC Campaigns
You need to bid for your targeted set of keywords. Since you pay the website owner only when someone actually clicks on your ad, it makes sense to bid for several relevant keywords, as it will increase the visibility of your advert on the search engine result pages (SERPs). Your investment for PPC would be in terms of the cost you will have to bear to create banners and advertisements, and the part of revenue you will have to share with website owner to display your advertisements.
However, your adverts must be captivating. Small tweaks to your ad may make huge differences in how often it is clicked and gets converted into a sale. Therefore, it is a good idea to display multiple tweaked copies of your ad to get most positive response from the viewers.
Our PPC Strategy
We always keep improving our strategies by learning from our tactics and experience. We analyze most competitive and relevant set of keywords for your business that users frequently search for, and provide you bidding advice accordingly by our Pay Per Click Management. We strategically position your advert on the internet to maximize your visibility to the online community.
Our PPC activities:
Search for most relevant keywords and text
Maximizing your returns on Ad Spend (ROAS)
Increasing your conversion ratio
Diverting quality traffic to your website
Editing advertisements to match with landing page URLs
Competition analysis
Increasing your website's visibility to a larger audience
iSearch Solution team has an effective testing methodology in place wherein we carry out extensive testing of our PPC campaigns on a set of parameters. Through our PPC Management Services We carry out regular accounting of our PPC campaigns to check their effectiveness. We have a trusted tracking system in place that informs us about the low quality traffic which creates false expectations, and also unnecessary overloads your servers. We have tactics to make campaign negative keywords work to your advantage.
Trust the razor sharp reflexes of iSearch Solution team to gain maximum benefits from your PPC campaigns.
Interested? Contact Us