SMO Facebook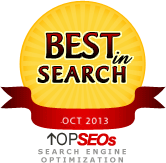 Social Media Optimization (SMO) is a process that facilitates easy sharing of content by the users on online social network. Social networking sites like Facebook are driving an increasing number of users to the websites. That's the reason no brand could successfully market itself without having a Facebook fan page. To drive social referral traffic to your website, you need to ensure that:
Your content is useful and satisfactory for the end user
Your content is easy to share across various platforms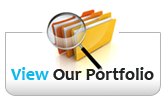 You need to treat your Facebook fan page as your another website that needs to be optimized for a particular keyword or set of keywords. Search engines like Google, Bing and Yahoo are incorporating social actions of the people in their search results and our team of Facebook SMO experts is apt to create buzz for your brand on this topmost and most popular social networking site.
To optimize your Facebook page, we will employ the below tactics:
Create a custom URL for your brand
Add Facebook Like Plug in into your website
Allow the user to add comments to increase the clicks on Like button
Post fresh, interactive and fun content including videos, trivia questions and polls
Add pictures in content that increase it Likes and Clicks
Optimize the keywords in Information Section
And many more
Play by the rules
Facebook has its own guidelines and contravening them may result in the suspension of your account. You need to play by the rules that require you not to display your contact information or call to action button on Facebook Timeline cover images.
Interact socially and productively
This is what exactly social media is all about. Don't let your Facebook fan page run on auto-pilot. Generate interest among users and encourage interactions with new visitors. Regularly post fresh and unique content which is useful for the readers. Regular activity on your walls will keep your Facebook fans engaged and interested in your postings and business.
Facebook Optimization
We know that every second of your business time is important as you cannot devote much time to maintain your Facebook fan page. You can trust this job to the experts who have mastered the art of running successful Facebook promotion campaigns for the brand and businesses.
Contact Us today to know more how our strategies could leverage the full potential of Facebook to your advantage and create a buzz and brand awareness for your website.
Interested? Contact Us