SMO YouTube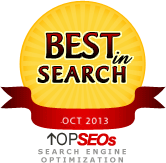 Being a Google Product, YouTube is immensely popular among the internet users just like Google. Four billion You Tube videos are viewed each day and a staggering 10 hours of video content is uploaded on it every 10 seconds! You Tube presents a great platform to you to showcase your products and services to a vast audience as more than 800 million unique visitors log on it every day.
There are some tools and techniques that you need to employ to effectively leverage the full potential of You Tube to advance your business goals. These include:
Title of Video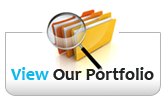 You need to write a crisp title with keywords that people are most likely to search on You Tube. You can give with You Tube approximations and suggestions as it gives you a fair idea as to how often a particular keyword is searched. Your video should be accompanied by a description of what all it is about. An ideal description should be 250 words long and your most targeted keywords should appear within first 20 words of your description, at least once.
Add tags to videos
You need to add around 15 to 20 tags to your each video to cover the full spectrum of your most relevant keyword phrases. It will enhance the search ability of your videos. You also need to optimize the metadata of your videos which will help your videos being shared if it really contains interesting stuff for the viewers.
Playlists
You need to group videos on similar topics in your playlist for easy accessibility for the users. You also need to write an accurate and keyword focused description for your playlist which has a maximum word limit of 5,000 words. Playlists facilitate more views to your content by making the subject matter understandable to the readers.
Annotations for Interactive commentary
Annotations work like a call to action for the viewers. You should add speech bubble, notes, spotlight, pause, label etc. to our annotations to make them more appealing.
Branding
You need to create brand awareness for your website on You Tube channels consistently and regularly. You can customize the banners and layout of your YouTube channels to enhance the overall user experience. We at iSearch Solution have a team of social media optimization (SMO) experts for YouTube who will help you get the most out of your You Tube branding.
Contact Us to discuss your plans and we will devise our strategies to have the needful done for you in an efficient manner.
Interested? Contact Us