SMO Twitter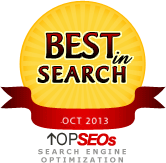 Use of Twitter has increased manifold in recent past and the popular social networking site has the full potential to become the next big search engine for the internet users. However, you need to be creative in your ideas and smartly present the information to your audience in the limited space of 140 characters only. This limitation of characters is the main USP of Twitter and you need to manage to include your most competitive keywords, engage your audience and also promote your brand's awareness in these 140 characters.
The new age search engine
Since we have been doing social media optimization (SMO) activities on all leading social platforms, we understand what works well on Twitter. Our Twitter SMO experts will enhance brand promotion of your website by making use of their insightful experience and newest methodologies.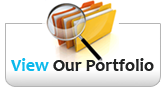 Social media is not just to expand your reach to your target audience or create your brand awareness among the masses; it actually has a far greater impact on the search results of leading search engines like Google, Bing, Yahoo etc. that display results to the users on the basis of interactions and preferences of the people for a particular piece of information, content or brand products.
Our Twitter SMO has the following 5 basic phases:
To get followers for your website
To retain your followers
To encourage the people to interact productively
Using the newest set of tools, technique and tactics
Increasing your ROI
We follow a systematic approach to Twitter optimization of your website and will present you regular reports with measurable indices against which you can compare the performance of our campaigns on Twitter. Be an effective conservationist
Most people use Twitter to get answers to their questions or request for support. You need to patiently listen to them and promptly reply them with authentic information. Re-tweeting is again a great way to encourage interactions with your followers
Tweet for influencers
Your tweet should make the influencers re-tweet on it, so ensure that you write punching stuff in your tweets. Re-tweets are equivalent to inbound links for search engines as they correlate them with the value of your tweet.
Keywords in Twitter Profile
You are allowed 160 characters to describe your business on your Home Page. Make sure that you use at least one keyword phrase that describes your business best. It will help improve your online visibility as search engines often display this information in the links when Twitter username is searched.
Contact Us today to figure out how best you can leverage the power of Twitter to effectively market your brand and products on social platforms.
Interested? Contact Us