SMO LinkedIn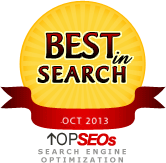 LinkedIn is the most popular professional networking site that has more than 150 million member profiles including those of Fortune 500 companies and registers more than 4 billion professional searches each year. It is very critical to optimize your company page on LinkedIn as it is not just any other social networking platform; rather it is the third largest social networking media following Facebook and Twitter. In fact, LinkedIn is like a business only version of Facebook, allowing the professionals to interact with likeminded people of the industry. Having your strong presence on LinkedIn is no longer optional for any worthwhile business entity.
Our LinkedIn SMO activities include: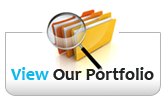 Business intelligence gathering, relationship building and brand building to reap the full benefits of LinkedIn networking for you
Integration of your LinkedIn efforts with your email and viral marketing campaigns
Assisting you to be easily found out on LinkedIn by the target audience
We will help people connect with you to do business
We will help you establish interactive connections with the people who show genuine interest in your business
LinkedIn is used by businesses of all sorts and professionals due to its vast networking of professional sand simplicity of use, which requires a certain level of expertise about social media optimization. Our LinkedIn SMO experts will keep a track of your competition and also whom your connections have befriended, the people recommended by them and the groups they have joined.
Whether you a business owner looking for new connections and markets, or a professional searching for right connections in the industry, LinkedIn is the right platform that you need to be in and our team of LinkedIn social media optimization experts will make the job easy for you by optimizing your business pages and profiles on this highly popular social media platform for professionals.
You need to share enriching content about your business and expertise on LinkedIn. Remember that it is a social networking platform wherein you interact with other persons who are in the same profession or industry that you are in. It is not a platform just to pitch your business but to share the values that are integral to you.
Contact Us to understand how our LinkedIn campaigns could return great value for your business.
Interested? Contact Us