SMO Strategy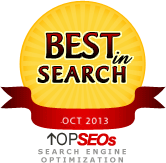 A lot of content is generated by the people every day on a variety of popular social media channels like Facebook, Twitter, LinkedIn, Flickr, MySpace etc. These people might be discussing your brand on these channels. You must know what they are talking about it, good or bad and should know the right time when you need to involve yourself in the conversation. Social media is the right platform for you to get the valuable customer feedback. It provides you opportunities to reach out to new customers and detect the warning signals from the existing customers that may be doing harm to your brand's reputation.
Gain maximum online brand traction
Our SMO experts continually differentiate you from your competitors in the social circles that will become the main traction for the users to visit your website.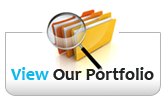 The more your consumers become active online, more important it becomes for you to engage with them in a manner that they can draw value from your engagement. Our experts will sense what exactly your customers need, want and expect as they are social media experts and would let you know about it even before your customers realize it. Our SMO campaigns will facilitate you a more rewarding social communication platform so that you can connect more productively with your customers.
Key ingredients of our SMO strategy
Creation of rich media content
Blogs and forum postings
Customized app developments
Social media audit of your brand
Online PR and social media campaigns
Influential business profile
You need to have an influential business profile to leave the first and long lasting impression on your potential customers. We will set accounts for your website in all social channels including forums, video sites, directories etc. We will create RSS feeds for your content and also ping it on Twitter, Facebook, Stumble Upon etc. We will also create fan book page for your website on Facebook and interlink your various profiles for better seeding.
Send your message across social touch points
SMO experts of iSearch Solution will optimize your site for better response from your existing and potential customers. We will make use of social media marketing tools to devise intelligent campaigns for you on all social networks. In other words, we will create buzz for your brand in social networks and among your target audience so that you can reach out to ever increasing online community of users in the most efficient way and easily float your message across various channels.
We will be extension of your brand's personality
By employing our innovative SMO strategies, we will ensure that your brand gives consistent message across all online platforms. We will decipher the DNA of your brand, its tenets and tone and then create a big idea to promote it on various online channels and focus our SMO strategies around that idea to provide a visible presence to your brand in the social circles.
Peers influence decisions of social networkers
With the easy availability of the latest and authentic multimedia content on handheld devices like smart phones, tablets and iPads, online socialites are spending less time in watching TVs and reading newspapers. The way people consume content has changed significantly and consumers are spending more time on online media as compared to the traditional one. Their decisions are highly influenced by their peers' Facebook updates and tweets. Our SMO campaigns will be done in a measurable, performance driven way to leverage the full potential of social media for higher ROI.
Our SMO strategies
We play and engage with social media day in and day out, and can feel it nerves, literally. We know what works best on social networks, forums, aggregators and blogs and will run our SMO campaigns to get the best results and ROI for you. As part of our SMO campaigns, we will do the following for you:
We will carefully select the buzz words about your brand and your competitors to understand what the buzz is all about, positive or negative?
We will carry out social media audit for your brand including conversation analysis and key influencer identification.
We will devise our strategy after reviewing our results, and offer you tactical recommendations to match your overall business goals.
We will always keep you in loop and report back to you with our measureable parameters
You can keep track of what we do, how we do it and what results you have got exactly.
Contact Us today to avail our end to end SMO services to create buzz for your business in social networks that matter a lot for your business.
Interested? Contact Us