ABC of Email Marketing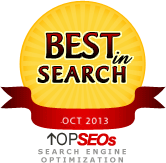 Over the years email marketing has evolved into one of the inexpensive methods to reach out to potential customers. And if done the right way, it can even help in fostering relationships and encouraging customers' loyalty.

Factors behind the Popularity of Email Marketing : Email marketing is very popular owing to a number of factors and these are...
Know More...
Google Bomb: The new weapon in the armory of black hat SEO's?
The best part of being associated with the search engines (SEO) and Internet marketing today is it keeps you bewildered with the innovativeness inherent in the people associated with this industry.

Innovativeness undoubtedly is a double edged sword, it can work both ways. The development of search engines or the contextual advertisement techniques are innovations meant to make things easier.
Know More...
SEO services: Is it worth the money you pay?
Search engine optimization (SEO) is definitely one of the most talked about off shoot of the IT boom. SEO services are the buzz word across board rooms; but still many of the interested companies are not convinced, why?

To understand the reason behind the above mentioned dilemma, we have to first understand the DNA of Search engine optimization (SEO), with a special emphasis on the SEO services and its importance.
Know More...
Interested? Contact Us