Mobile Website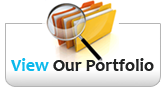 User preferences have changed in a lot in the Web 2.0 world and more and more people browse websites on their mobile phones, iPads, tablets, iPhones etc. There are significant differences in the design and development of mobile websites for touch sensitive smart phones and netbooks that make even the smallest desk top monitors appear very big. Mobile phones come with smaller screen sizes and lack mouse navigation; therefore, you need to have a website that is optimized for use on mobile phones.
Our mobile website design and developers will help you get a user friendly website for handheld mobile platforms. We will help you to:
Make your website easily accessible on mobile phone browsers of Android, iPhone, iPad, tablets
BlackBerry, Nokia, Samsung phones etc.
Test your mobile website for its smooth running and flawless navigation
Make your website compatible to open on various screen sizes and resolutions of mobile phones
Develop a fully optimized website for your business for handheld devices and mobile phone users
Who need to have mobile sites?
Mobile sites have become indispensible for the following businesses:
News sites
Ticketing and booking sites
E-commerce sites
Banks
Messaging and corporate sites
Travel and loan sites
Search directories
E-learning sites
Classifieds and Google map location plotting sites
Desirable, dependable and disciplined
You need to provide a desirable mobile experience to your target audience. Lengthy scrolling should be avoided and the web layout of your website should be simple. It should be desirable for the end user. Knowing what to remove and what to keep will make all the difference between a 50KB site and a 2MB site. Excessive images, videos, flashes, plug-ins and silver lights should be done away in a mobile website design and only the contextual information should be presented to the user.
Interaction on mobile phones and desk top computers
Since mobile phones do not have a mouse and their broadband speed may not be satisfactory enough, the whole environment changes when it comes to navigate the website on a mobile phone. The users who are accustomed to navigate on laptops and desktops may find it particularly annoying if you have not designed your website as per the environment of mobile phones.
Simple, small and speedy
We will develop a simple, small and speedy mobile website for your business that your visitors would love to stick to. They would be happy to order your products and services with their mobile phones and hence you enhance the chances of multiplying your ROI.
Get advantage of the expertise of our mobile website developers to have an easy to load and navigate site for mobile phone users. Make yourself available to your target audience no matter where they are, whether browsing their cell phones while standing in a queue, having dinner in a restaurant or strolling casually on a beach.
Interested? Contact Us