Online Branding
Online branding is all about marketing your business to all the right people!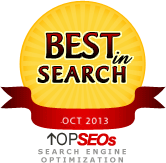 iSearch Solution online brand management services cultivate your brand on the Internet; the services include brand building, brand protection and re-branding.
Why online branding is important?
Creating a brand and differentiating it from competition is one of the most important priorities of successful online companies that's why it is of critical importance to understand the ways by which a brand can be developed and maintained online. Additionally, research has proved that Internet shopping is highly brand-centered as online users don't have the liberty of touching and feeling products before buying. Either you create brand value or it would be very difficult if not impossible to sell online.
How we do it?
We ensure enhanced online branding presence by creating newer brand recollection elements for your brand so that it is remembered by your target customers.
Brand management services include:
Brand Building:
Establishing brand presence on the Internet is now more imperative than ever before. Without brand creation your website will only linger in the periphery as just one amongst the millions of other websites offering the same kind of services.
Our online brand management services aim to develop a strong online presence for your business (services) by applying numerous placement strategies on various Internet media formats. The aim here is to create a long lasting and yet positive brand image.
Re-branding:
If you already have online presence and it just doesn't seem to be working the way you want, re-branding your company is what you need to do. Our re-branding services will ensure that your online marketing efforts don't suffer due to poor online brand management.
iSearch Solution online branding services cover all the variables and would transform your companies brand image and ensure that ROI is also generated at the optimum level.
Brand Protection:
Our internationally recognized brand protection services are designed to make sure that the value of your brand remains intact and grows substantially in the long run. This we do by paying attention to everything that has a say in your online brand value. Importantly our services include PR management of your business/ website. Creating brand presence is a highly individualized endeavor. Please get in touch with us today to know more about ways to improve your online brand presence.
Interested? Contact Us