Social Media Listening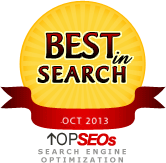 It is very important to listen to what your business ecosystem consisting of stake holders, clients, partners, employees and key influences are talking about your business in online forums and social networking sites. Social media listening is a business strategy that needs to be tactfully planned and implemented to understand how your business is being perceived by your target audience in the cyber space.
Social Analytics
1% of your satisfied visitors bring about 20% more visitors to your site by sharing your compelling content with their network. In a recent research by Forrester, it was found that 6% of the viewers generate about 80% impressions on a site. With our social analytics tools, we will identify the key influencers of your business and decipher how they are sharing your content and also understand their sentiments about your brand and business.
Key parameters of our social media listening strategy would be:
Analysis of Facebook posts
Analysis of Twitter feeds and Linked posts etc.
Analysis of blog posts
Customer demographics
Website visit experiences
Product purchase histories
Turning information into insights
You need to first identify your target audience and then devise strategies as to when and where to engage with them productively at their own terms. We will turn the information gathered from raw data into useful insights to develop intelligent social media listening strategies for your business to provide you that competitive edge.
Listen to respond
Listening to know what people are saying about your brand online is as important in Online Reputation Management as responding to it to prevent the spread of negativity and unwarranted comments. Our social media listening experts will help develop and maintain positive online reputation for your business in online communities.
Listen intelligently
We will listen intelligently what your consumers are saying about your brand with the help of our newest social media tools and technologies. Our experts will provide real time insights about your competitors, consumers and key influencers to achieve your business goal.
Analyze, relate and act
Our experts will not only analyze the social media gossips and feeds about your business but will also help you relate productively with your target audience by recommending ways to join them.

We will also make use of keyword tools like Google Insights, Adwords, and also Google Alerts, RSS Reader, Facebook Social Mention, Technorati etc. to listen, monitor, relate, manage and act on the comments about your business on social media.
Contact us now to explore further avenues about our social media listening strategy and how you can benefit from it.
Interested? Contact Us