Usability Testing and Evaluation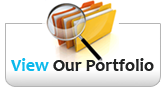 Being a website owner; do these questions worry you?
My website pitching methodology: Is it correct?
Is my website strong on usability aspects?
What needs to be done to improve conversion ratio?
Can anything guarantee improved ROI?
If indeed these questions worry you and demand answers, try out iSearch Solution Pvt Ltd. website usability testing services.
Web usability testing
Our approach to web usability testing solely focuses on ways to improve the user experience of your website. By applying the latest of usability techniques and also taking into consideration the commercial aspects, we evaluate:
Overall look and feel
Coding / design errors
Navigational ease
ROI potential
The principle aim is to identify what's working regarding your Internet marketing approach and what's not!
Why is it important?
If you are serious about your online business model, then obviously ROI generation would be your paramount importance. If so, won't a non-functional website put a spanner in your efforts? That's why testing the website before its launch makes sense, concurrently if you are into business as of now, usability testing can throw light upon ways to improve the appeal and success ratio of your website.
Web usability testing techniques :
Design Testing: Involves testing of all the design parameters to identify errors (if any).
Target oriented Testing: Conversion ratio aspects and its testing entirely depend on the objectives of your website. That's why we evaluate websites from an end user perspective and identify the success ratio restricting reasons.
E-commerce website testing: Usability testing is of paramount importance when it comes to e-commerce websites. That's because with e-commerce websites visitors are guided in a step by step manner through the website to ultimately convert them as leads. In theory it seems very simple: Visitors are here to look for specific products or services and they will search through to get to the product of their choice.
But is it that simple?
To convert a query into a lead requires high level of finesse with website deliverables. The approach should focus on in-depth analysis and usability compliance.

That's why iSearch Solution Pvt Ltd. usability testing services makes sense, armed with years of experience in e-commerce website testing and evaluation we ensure that you realize what needs to be done to enhance the conversion ratio of your website to meet the industry standards if not more!
Usability testing report:
The usability report prepared after extensive research and application of the latest usability techniques would contain :
Executive summary of all the identified areas
A brief overview of the testing methodology employed
Key findings in a highlighted format
Problem areas would be identified as per their importance and priority level.
Recommendations regarding remedial measures
We understand that online business is a 60 seconds game. Either you impress the visitor in the first 60 seconds or forget about converting them as patrons. Please get in touch with us today, to know more about usability and its impact on web based business.
Recommendations for problem eradication
Interested? Contact Us