Website Conversion Audit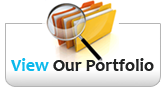 Web usability and conversion audit: Why it is important?
Web usability audits or heuristic reviews; act as a potent tool in reviewing websites and early identification of problematic areas in web interface design. Thereby, helps in development of a website strong on web usability parameters and minimizing the chances of error with conversion ratio projections.
Audit methodology
Our approach to web conversion audit covers all the parameters that influence the effectiveness of a website.
Target user profiling : Complete profiling of the target user base is conducted; the areas covered are content suitability, goal clarity. The variables of age, geographical location and specific needs are understood, to draw the correct picture with regards to your website.
Website intention: Understanding the conversion goals of the website comes next. This helps in creating accurate conversion points, so as to deliver ROI as per client specifications.
Website functionality: The websites ease of use is analyzed to its core and audited for initiation of remedial measures.
Report submission: The audit is carried out entirely from the perspective of the target user base. The report created after due deliberations amongst our usability experts will summarize all the usability factors taken into consideration.
This report would include: Comprehensive list of all the identified usability issues categorized as per importance
Elucidation of all the problem areas
Recommendations for problem eradication
Interested? Contact Us