Content Optimization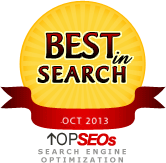 Content optimization is the process of modification and reorganization of a websites content so as to enhance its visibility, appeal and quality from the end users and search engine optimization perspectives.
iSearch Solution Pvt Ltd. content optimization service ensures higher natural (organic) search engine rankings for specific page target keywords.
Successfully optimized pages are:
Focused on the target audience
Ensuring that the important information's are much more visible
Fine tuned to facilitate easy navigation.
Comprehensible to the search engine algorithms
What is LSI?
Understanding the importance of latent semantic indexing (LSI)
LSI is a technique employed to resolve issues related to natural language processing like relations between terms concerned with synonymy and use of related terms.
Importance of LSI
Search engines like Google draw heavily from LSI technique and other such contextual text matching methods to improve text analysis relevancy. LSI aims to take the whole concept of content relevancy beyond simple text matching and attempts to maximize the relevancy of a page without use of any spamming techniques.
What we will do
We at iSearch Solution Pvt Ltd. have devised fool-proof strategies by understanding LSI to its core. And that's why by using ethical content optimization techniques we will ensure that your pages get the rankings they deserve.
Moreover, our unique content optimization methodologies are updated regularly thereby making them proven and ethical at all times. iSearch Solution Pvt Ltd. content optimization experts follow major search engines patent applications very carefully and also closely monitor the imminent changes in search algorithms; to be ready and up-to-date at all times.
get in touch with us today for:
Gaining a significant edge over competitors
Higher natural rankings
Providing a better experience to your targeted audience
Interested? Contact Us