Link Building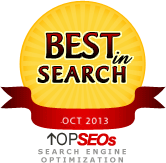 Why are links important?
Link popularity is one of the most important deciding factors; if you are serious about top rankings on the major search engines. The principle aim with link building is to make a website popular within its business community. More the popularity of a website…higher will be its rank on the search engines.
The Advantage :
Additional targeted traffic to your web site
Higher search engine rankings
Increased sales due to enhanced in-bound flow of quality traffic
How we do it?
Appreciating the need of a quality link structure, In link building services our expert team follows a proven methodology to make sure that the links garnered are relevant to your business; for ensuring greater visibility to your website.
The methodology:
Identification of important and relevant third-party websites. The ones that may be interested in linking to your web site. We aim to identify websites on a mutually advantageous basis.
Once identified the websites are contacted with a request for link exchange or acquisition.
Out link building campaigns primarily target one way links, as they are much more effective in getting websites ranked on the search engines. However, as per the requirement two way and three way links are garnered too.
IMPORTANTLY! We do not use any automated submission software, our link building services is purely based on human interface and judgment.
Link building service packages:
We believe in providing customized solutions. This way it gets easy for you to select a plan suiting your needs and requirements. The iSearch Solution Pvt Ltd. link building packages:
One way link building for link popularity: To enhance your link popularity Non reciprocal (one way) theme based links are arranged. One way links are very important as they facilitate substantial increase traffic and link popularity. At iSearch Solution Pvt Ltd. we believe in arranging links that are relevant, theme based, high on quality from high traffic web sites or web pages. This way we ensure the primary aim with link building gets fulfilled- Driving traffic and improving link popularity of your website.
Reciprocal Link Management Services: The Reciprocal Link Management Services incorporate exchange of links with other theme based websites related to your business area, maintenance of link page/ web directory, identification of dead links and provide replacement if necessary. The progress of the link building services is reported on a monthly basis.
Annual Link Maintenance Contract: Understanding the significance of link maintenance services; since many websites get offline or non functional from time to time and thus the link structure has to be continuously monitored. We have an annual link maintenance plan to address this important need.
Our link building services are available as stand alone service or as part of a complete link building package. get in touch with us today, a plan suiting your budget and requirements can definitely be worked out.
Interested? Contact Us