SEO Penalty Recovery
Google Penalty recovery advice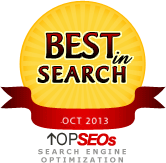 If you notice unexplained and sudden dip in the traffic on your carefully optimized website then you have reasons to infer that it has been penalized by Google. However, it is not always true. Whenever there is sudden fall in keyword rankings, Google penalties are often incorrectly blamed. The fact is that whenever there is an algorithmic update by Google, there are always the winners and losers. Do not suspect a Google penalty right away unless there is extreme drop in traffic or non-paid searches. If there is a Google penalty, it is most likely that your website is contravening Google Webmaster Guidelines. You need to do some tests to check if your site is indeed penalized.
Checks to test the penalty
Your website may be penalized due to some of the below reasons:
It may have links from the sites that are banned by Google
Your site may be linked to bad neighborhoods
Your site may have over optimization issues
You websites may have extensive optimized interlinking
There could be duplicate content on your web pages
There could be hidden text and links on the site
There could be excessive reciprocal linking on your site
And more other issues that violate Google Webmaster Guidelines
Not only look natural, but be natural
Over optimized anchor text may prove to be counterproductive, and you need to take care to naturalize your links. Too many advertisements on the web pages that are disproportionate to the on-page informative content should be avoided. Your content should be appealing to the end user and should be able to satisfy his or her query.
Stay away from over optimized shallow content
Does your content have some real value for the readers or it just has shallow information and written in an imitative manner by novice writer you hired for the purpose? You need to ensure that the content is penned down by an expert who has in depth knowledge of the subject. If you do not have one, our writers will do this for you as we have subject matter experts and experienced editors who will create high quality original content for your business.
Improvise the whole site architecture
There should not be any spam links or low quality links in your content. There shouldn't be any redundant articles on your site that are written on same set of keywords with some variations.
Humans vs. Search Engines
Your site should have links for social sharing that helps Google understand that your content is liked by human readers and is not merely stuffed with keywords to make the search engines happy. Content on your website should be able to address the specific query of the reader for which it was searched and clicked.
Reconsideration Request
If you have removed the errors that resulted in the penalization of your website, you can submit a reconsideration request to Google from your Webmaster Tool Account. Your site will then be manually reviewed by Google staff for the violations of Webmasters Guidelines which may take several weeks. Google may drop you a message that will be visible in the Inbox of your Webmaster Tools under Messages saying that domain in question has been reviewed and would be considered for re-inclusion in search engine result pages (SERPs). If the domain still does not recover from the penalty then the webmaster must remove all paid links and also pay attention to back link anchor text.
SEO Penalty Recovery Consultation and Services
SEO penalty recovery is a time consuming process that requires careful planning and a certain level of insightful expertise. You may devise your own methodology to bring back the traffic to your site which may take you weeks or months; still there could not be any surety of recovery. On the other hand, you always have the option of availing the expertise of SEO Services team that will work steadily to reposition your website in search engine result pages.
The only way to recover your site fast is to increase its trustworthiness and value for the end user and our webmasters are apt to do this job for you in a right way. Our SEO penalty assessment and recovery service is designed to identify where your site fails to meet the standards of Google's best practices. We will carry out a thorough audit of your website and recommend actionable tasks to keep it in complete sync with the latest guidelines and algorithmic shifts of Google.
Contact Us today for fast recovery of your penalized website by availing our practical recovery advices.
Interested? Contact Us