Multilingual SEO Services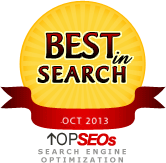 Expanding your horizons shouldn't be a worry anymore. iSearch Solution's multilingual SEO services can come in handy in your quest to conquer hitherto untapped markets. A global footprint, YES, that's what we promise you.
The latest Internet usage statistics reveal that about 75% of global Internet users don't consider English as the most comfortable language; that effectively means by not targeting them in their local language, you simply don't stand a chance!
Our multilingual SEO services can make you visible across 20 languages, just imagine what this enhanced exposure can do to your business and bottom-line. Armed with the understanding that optimizing websites for a multilingual global audience involves much more than keywords and Meta tags, we have years of experience and developed a methodology which has proven itself to be on-target time and again.
Our Multilingual SEO methodology :
Understanding language preferences :
Firstly we understand the intricacies of multicultural segmentation as per the target geographical area. This we do by paying close attention to authentic language of the area and/ or other affinity data regarding the language choice of the target area. This information is of paramount importance because, it helps in identifying the language/ slang's prevalent in an area and thereby help you avoid any potentially embarrassing use of language.
Target audience orientation :
Our Multilingual SEO campaign is designed in a way so that your business reaches out to those consumers who are of greatest potential value for your business. This identification process is certainly the most important step in the whole process.
Precise SEO campaign delivery :
Our crack team of linguistic experts, writer and SEO would then devise a multilingual SEO services campaign strategy, to deliver you ROI in the shortest possible time.
Reports and future growth guidelines:
In-depth reports would be made available to you covering all the crucial variables. The report will also highlight the most suitable future course of action. Our aim with this endeavor is to help you in as many ways as possible.
Multilingual SEO Service is a highly personalized service and the costs involved have a number of variables depending on the target market and language. And, as our wish as always is to show you the correct picture, it would be better if you get in touch with us and ask for a personalized quote.
Interested? Contact Us