Landing Page Optimization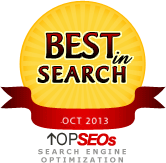 Success in Pay per Click (PPC) advertising depends to a great extent on the conversion capability of the landing page.
Qualities of a good landing page:
The query term is optimized into the page characters
Call to action navigation is easy
The word count is controlled in accordance to the domain
Images are used strategically in an effective manner
The online buying incentive is made clear
Does your PPC landing page have these qualities?
If you answer is YES, then you are one of the few lucky online marketers. If not, then the iSearch Solution Pvt Ltd. Landing Page optimization services can perfectly suit your needs.
Landing page optimization methodology:
Landing Page Design Optimization
The design parameters of the landing page are improved to complement search engine marketing and PPC standards. The principle aim is to enhance visitor retention rates and ensure that maximum number of visitors transform into leads/ customers as per your business model.
Landing page dynamics and usability improvement
Dynamics pertaining to the usability of the page are fine tuned to ensure maximum relevancy for all the major keywords.
Return on investment (ROI) is undoubtedly the most critical factor with Pay per Click advertising and why not so for each lick costs money. That's why; our landing page optimization services focuses on delivering maximum results and add substantial value to your internet marketing efforts.
Please get in touch with us today, we are confident of meet your expectations.
Interested? Contact Us