Web Usability Enhancement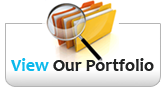 Usability of a website not only plays a vital role in providing good or bad user experience, but it can also make all the differences between a sure sale and an abandoned sale. Creative website need not necessary be user friendly as it may block the essential interaction and communication with your audience. Users remember a website due to the ease by which they were able to find the required information and this ease of getting the required information makes them visit your website time and again.

Your website should not only have the user-friendly information but it should also facilitate them completing the research tasks with equal ease.
Search to Success
By making use of our innovative website usability enhancement strategies, we will help convert your visitors into a sales lead or high value customers. We will align our methodologies with your customer needs and your products & services for a better conversion and higher ROI.
Usability analysis and evaluation
Usability analysis and evaluation Navigation features, color scheme, resolution, font size, interlinking, broken links, architecture, naming conventions etc. all are important elements of website usability analysis that will be carried out by our experts to reinforce your brand's persona and offer a pleasing experience to the users whenever they visit your site.
We will carry out the following tasks to enhance the usability of your website:
Error prevention
We will eliminate error-prone conditions from your user interface to eliminate the chances of error occurring at the first place. By providing visual cues, tool tips, supplemental assistance and list of choices, we will try to eliminate all possibilities of user confusion and error.
Minimization of User Memory Load
By making features, actions, objects and navigation recognizable, we will minimize the chances for users to recall what a particular action would result in, so that they can efficiently use your interface.
User language
Your website should speak the user language, not the system language and should be devoid of too many technical jargons. It should follow the real world conventions and present the information in a logical and coordinated manner to the end user.
User control and freedom
You should not have the users locked into a sequence of complicated operations, before they could do anything else. Users should have the freedom of doing what they want and when, and should be allowed to switch between various tasks easily.
Consistency
We will make your web pages consistent in appearance, applications and flow of information. Consistency will assist the users in comprehending the new concepts based on their understanding of your interface.
Accelerator elements
When user becomes familiar with your interface, he would like to speed up some frequently done tasks. We will allow the user to customize the environment for some often used tasks as per his personal preferences. It will make your interface appealing for the experienced and inexperienced visitors.
Minimalistic design
By offering the relevant information at the right time, the user needs it in small bits so that he can grasp it, we will help him take the right decisions without confusing him with irrelevant choices. Discuss with us to let us decipher what all usability enhancements your website requires on immediate basis.
Interested? Contact Us